2020 marks change at Frontiers, a Women Studies Journal. We announce that Professor Cindy Cruz steps down from the role of Co-Editor and has begun a new journey at the University of Arizona where she will teach in the College of Education. Her breadth of knowledge in gender and race in education, critical ethnography, LGBTQ street youth, and US women of color theory has been and will remain an inspiring resource for Frontiers. We would like to thank Professor Cindy Cruz for all her contributions. The journal wishes her the best of luck in her new position. She will be greatly missed.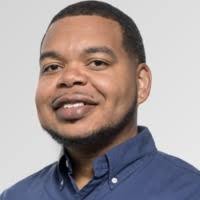 It is an honor to introduce a new partnership in the Frontiers Editorial Collective, Professor Darius Bost. Professor Bost began the role of Co-Editor this Spring. Bost is an Associate Professor of Ethnic Studies in the School for Cultural and Social Transformation at the University of Utah. He brings his national expertise in black masculinity and queer studies to his new role. His research focuses in the areas of African American studies; feminist, gender, and sexuality studies; LGBTQ history; trauma and violence; and HIV/AIDS. Welcome to the team!
Enjoy this piece? Share it!